Three Pillars of StudIES+
Digitalizing student mobility is a multi-faceted task. We have identified three key aspects that we are taking to the next level: The Three Pillars.
Brings secure ID-services to the smartphone
Manages HEI workflows and processes
Assists in daily students-life
All services are eIDAS (eID, eSignature) compliant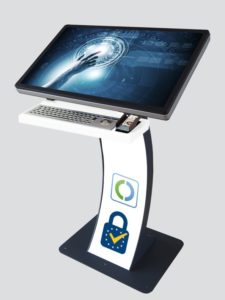 The StudIES+ Terminal
This terminal, developed by SiXFORM, will be placed in many different locations.
This hardware component is equipped with card reader facilities to handle contact and contactless cards to prove students' identities based on their primary ID.