CREATING AWARENESS FOR IT POSSIBILITIES — WERNIGERODE, GERMANY — MAY 18, 2019
There is an old quip attributed to Mahatma Gandhi. On being asked "What do you think of Western civilization?" by a journalist, Gandhi is supposed to have replied: "I think it would be a good idea." No matter how we feel about Western civilization, it is always valuable to have our assumptions and certainties challenged by outside observers.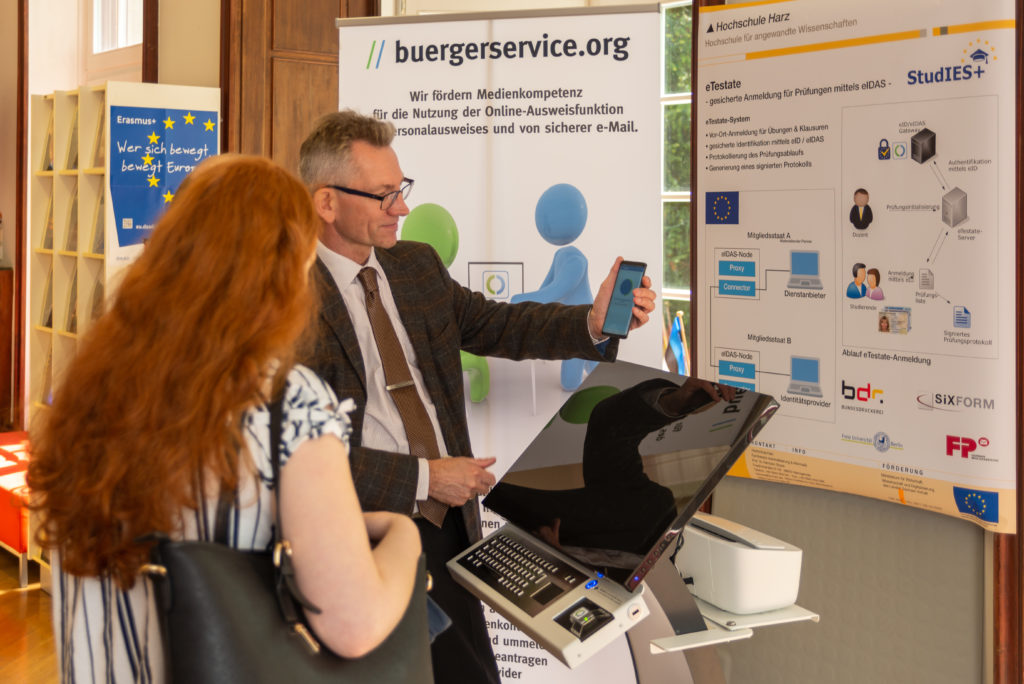 This is why we at Studies+ like to get as much feedback from as many angles as possible and the open house at our partner HS Harz last weekend was a perfect opportunity to do just that. Over the course of a sunny afternoon, we took the opportunity to present Studies+ to a heterogeneous crowd on HS Harz's campus. From high-schoolers informing themselves about study-programs to alumni dropping by for a chat with old friend to Wernigerode residents just looking in to grab some pie and coffee, we had the chance to talk about Studies+ with a wide variety of people.
Across the board, people were supportive of digital tools reducing bureaucratic hurdles. Just like the Western journalist talking to Gandhi, though, we had to adjust our assumptions and certainties regarding the attitude towards existing solutions. In many cases, existing alternatives to paper-based processes were commented with "It would be a good idea." This disconnect between what is possible right now and what is done right now is a major issue for projects like Studies+. Secure and fast IT options are ignored in favor of slow, traditional bureaucratic solutions, because there is undeservedly little faith in technologies that have not yet generated many users. So even though projects like Studies+ are easily scalable, they are not implemented, resulting in little growth in recognition of and faith in these technologies.
After several hours of talking to the folk at Wernigerode, though, we might have taken a small step to end this vicious cycle! Let's look at the overwhelming positivity of the responses: Even though many people have not had contact with technologies like Studies+ yet, they are fed up with analog processes lagging behind in the digital world and they are eager for a near, faster, and paper-less future. eIDAS, INEA
Posted on: 14. August 2019, by :
Phillip Kampert